Phoenician Marine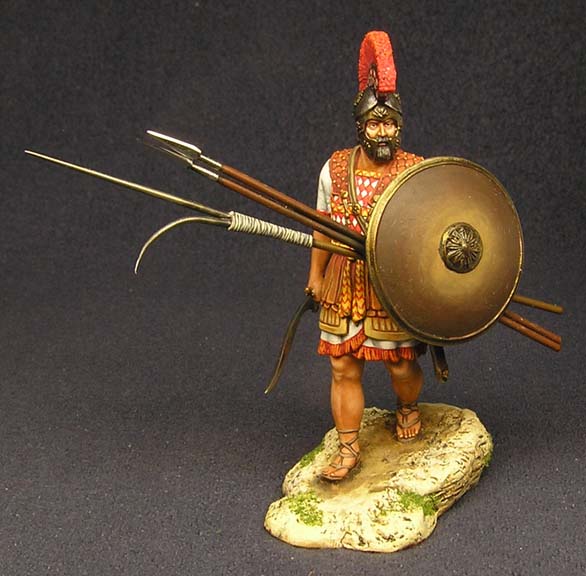 480 BC
(St. Petersburg Collection 6240)
---
At the great sea battle at Salamis between the Persians and the Greeks, the Phoenicians were the largest and most experienced maritime element in the Persian fleet.

Early in the battle, the Greeks led the Persians to believe that their ships were withdrawing from the battle. The Phoenicians following the Greeks, created a massive jam of ships. At this point the Greeks attacked.

The Phoenician admiral Ariabignes was killed and there was no second in command, thus creating huge disorder. Many of the Phoenicians broke and fled. A great naval victory for the Greeks ensued. After the battle King Xerxes executed several Phoenician ship captains. Further, he removed the marines from their ships and had them transferred to the army.
---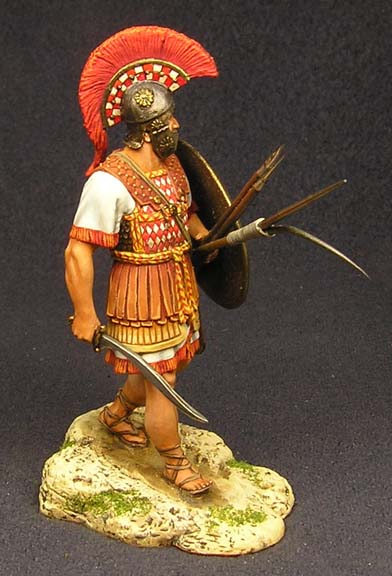 ---
---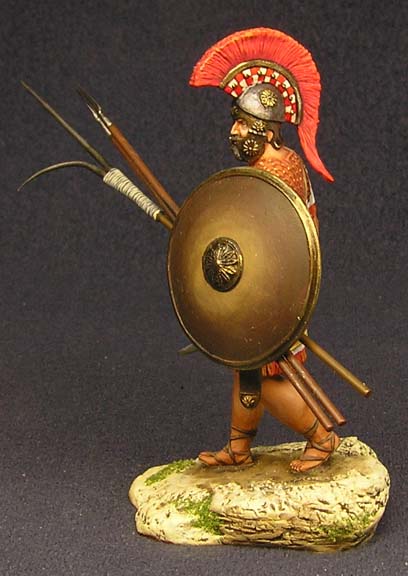 ---

Up