Athenian Hoplite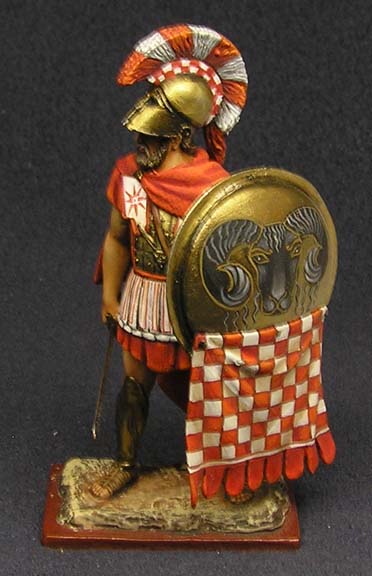 5th Century BC
(St. Petersburg Collection 6230.2)
---
While most fighting men in Europe of ancient times fought as an undisciplined mob or as individual warriors, the Greek city-state of Athens developed the hoplite (infantry) into disciplined military men, obeying orders of officers and fighting in tightly packed formations called phalanxes.

At age 18, Athenians reported for military service. For two years a young man would be a military cadet learning the life of a soldier before returning home. Until sixty years of age, Athenian males were subject to recall into military service.

Wearing a crested helmet, the Athenian hoplite wielded a 5-to-8-foot spear and a double-edged sword. The hoplite shield was round and occasionally a woolen cloth was attached to the shield to ward off arrows to the legs. For several centuries these hoplites were the premier army of the Ancient World.
---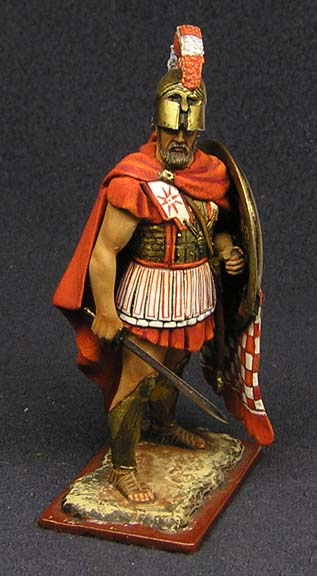 ---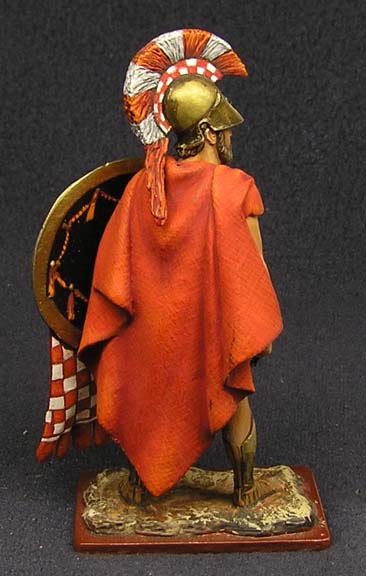 ---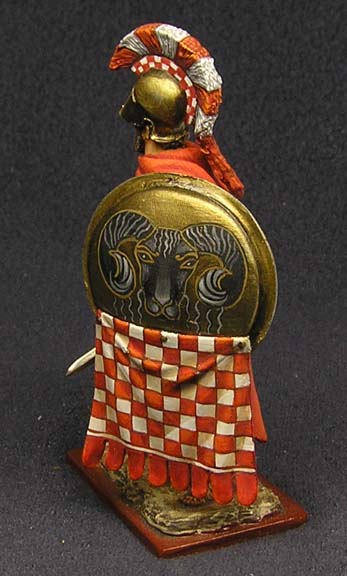 ---

Up